SandiossEco-friendly Gold Leaching
We are greatly encouraged by thesaying of Xi that "private economy of our country can only grow stronger,not weaker; We cannot leave the stage, but should go to a broader stage".In the practice of ideas, we did heavy research, development, and promotion onore processing and new technology of harmless tailings treatment; In theprocess of trying to create a new type of tailings processing and comprehensiveutilization, we realize that: to grow, we must rely on scientific andtechnological innovation; To move to a broader stage, we need to create newindustries in solving practical problems affecting the national economy andpeople's livelihood.
The practice of creating a pollution-free andeco-friendly
mineral processing new agent to
replace toxic and harmful sources
Purpose of Sandioss
Serious pollutionof China's cyanide-containing tailings destroys the ecological environment andheavily affects people's lives.
Through years of practice and hard work, werealize that to solve such a big problem needs a research entity that engagedin environmental protection, precise research and development of relatedtechnological and industrial innovation, product promotion and application.
Over the years, wehave persisted in research and development innovation to create a "new start"of environment-friendly mineral processing and harmless new chemical tailings toreplace the "old", with new technic and new equipment. Secondly, We activelypromote the use of new agents to reduce the new increment of cyanide-containingtailings. At present, all countries in the world are troubled by seriouscyanide tailings pollution, which urgently needs to be dealt with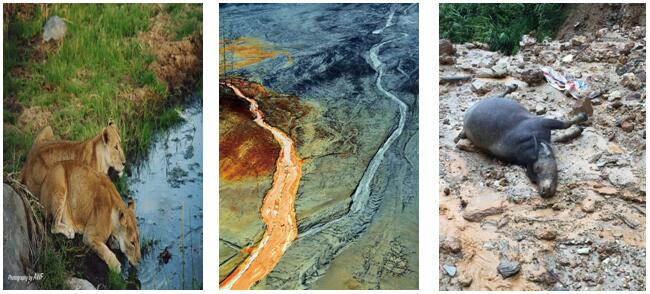 We did it
In recent years,we have strengthen the cooperation with Chinese academy of sciences, Chineseacademy of geological sciences, central south university, China university ofgeosciences, Beijing university of science and technology and other scientificresearch institutions and formed a research and development team, successfullydeveloped a new eco-friendly potion: "non-cyanide leaching goldagent" won the national invention patents, hold independent intellectualproperty rights. This new agent solved the problem on the heavy used of highlytoxic cyanide gold leaching in one hundred years. It is a must to eliminate theharm of cyanide to the environment from the start. Our new agent does notchange the production process, equipment and production cost while tailingsemissions fully meet the national environmental requirements, completely replacingsodium cyanide.
Beautiful China: to replace toxic and harmfulstart requires the led of government departments and countries  
The replacement between Sandioss new reagents and sodiumcyanide requires the led of government departments and
countries, the promotionof authorities and the encourage of responsible gold enterprises. Reducing toxictailings , and dangerous waste, can make gold enterprises to "green, eco-friendlyand safety", completely solving the ecological pollution problem
of cyanide extraction residues and other poisonous and harmful ingredients.
Environmental,social and economic benefits in a long-term and public welfare enterprise.Therefore, it is necessary for government departments to strengthen policyguidance, management, policy support and industry self-discipline.
Under the guidance and support of thecountry, the relevant enterprises in the industry shall be self-restrainedaccording
to the regulations.
The new agent replaces sodium cyanidein gold extraction and solves the harm of cyanide at the beginning.
Sandioss New Potion

Shanghai Sandioss new material co., LTD. (private enterprises, referredto as: Sandioss), firstly, solved the most serious and the most urgent goldmineral and old tailings. Then we developed a new agent to replace sodiumcyanide named "non cyanide leaching gold agent" (referred to as eco-friendlynew agent), and solved the worldly problem that caused by the use of sodiumcanidein gold leaching which creates heavy pollution. It is proved by theexperiments of the main gold enterprises in China that the leaching rate of goldby our eco-friendly new agent is equal to and even higher than that of sodiumcyanide.
The tailings treated with eco-friendly new agent contain no toxiccyanide at all, which is even better than current national emission standards.Because the use of environmental protection agents does not need to extra theprocess or equipment, so the cost of processing is not higher than the existinguse of sodium cyanide.
Domestic and foreign industrialapplication

Sandioss eco-friendly new agent hasbeen used in industrial experiments and industrial applications in China'slarge and medium-sized gold enterprises and some small and medium-sizedenterprises, such as China gold, zijin mining, shandong gold, shandong zhaojin,yunnan gold, western gold, henan lingbao gold and so on. And exports to Mexico,Malaysia, myanmar, Laos, Colombia, Peru, venezuela, Tanzania, Cameroon, Sudan,Bulgaria, Zimbabwe and other countries for industrial application.
Free from special supervision: safe and secure  
Sandioss eco-friendly new agent belongs to general cargo whether from its safety,environmental protection, buying and selling,supervision, examination andapproval, production, storage, storage and transportation process, completely avoidingaccidental contamination of the production and transportation process. We use our research and development of new agentand harmless processing on residue cyanide tailings to decrease toxic tailing,solving the problem of residual cyanide in tailings.
Sandioss eco-friendly new agent mainlyleach gold from polysulfide, with good selectivity, high leaching rate, nopollution, self-degradation of wastewater. Tailings fully meet the nationaldischarge requirements.

Currently, Sandioss produce new agent to replace sodium cyanide, whichis a big good news for regulators. Sandioss eco-friendly new agent can be fullytested by the national authoritative department and qualified by the environmentalauthority official science, promoting this new agent to replace sodium cyanidein gold leaching industrial production, which is a must.
Green mine, start from the beginning